Latest News
Details

Hits: 9040

In the current market properties are moving quickly. Avoid missing out by setting up alerts on Rightmove and other portals to make sure you know about a property as soon as it is available. Also keep in touch with the Agents that sell the type of properties you are interested in, they may me able to give you the 'heads-up', before the property goes onto the market. Happy house hunting!
Details

Hits: 1260
Buying and selling properties has been put on hold as the government urges Britons to stay at home. How can you prepare your home to sell after the coronavirus lockdown is lifted?
The coronavirus crisis has caused huge disruptions for those hoping to buy or sell a property. While we have been asked to stay home as much as possible, you can start to prepare your home to be put on the market after the lockdown. Here are some top tips to help homeowners improve their property now.
1) Research your local housing market
Do your homework on what the value of your home should be. Many of the leading property sale websites (e.g. Rightmove) have information on previous house sales on your street or in your area. Take note of comparable properties, square footage, number of bedrooms and outdoor space. 
At Robert Williams our experienced valuers can help you discover the accurate value of your property without visiting in person. Our video valuation service enables is completely free and with no obligation. We will arrange for you to show us around your property using a video call, and we will then utilise our industry experience and comparable tools to provide you with an accurate valuation.
2) Select an agent
With the restrictions in place at the moment, the chances are you'll have the time to do your research to find the agent who will be best for you. We recommend asking your friends and family for recommendations as well as looking at online reviews (e.g. Google, Facebook).
3) Choose a Solicitor/Conveyancer 
Again it is a good idea to go on a recommendation of a friend or loved one and ensure that the solicitor will give you a personalised service at a competitive price. Selling your home and moving is a busy and often stressful time and your solicitor is there to help you navigate through the process, and give you peace of mind that you are getting the best possible service. At Robert Williams we do not push you towards an in-house conveyancing service or take commission for solicitor referrals. We will only refer you to experienced local companies with whom we work with regularly.
First impressions mean everything to homebuyers and now is the time to tackle those manageable DIY projects and other jobs that you have been putting off. A fresh coat of paint and a presentable exterior are invaluable to make a good first impression on buyers.
Perhaps it's also a good time for a clear-out. Getting rid of unnecessary clutter can make a property feel more spacious. Also when it does come to viewings, don't let dirty floors, dust or animal odours put off prospective buyers. 
5) Stage your home
Research shows that staging your home can help to sell it faster and at a higher sale value. The good news is that staging is easy and affordable to do. Ensure the entrance to your property is smart and welcoming from the front garden through to the reception area. You may be able to improve the lighting in those dingy areas or add some 'wow' features, e.g. using smart home technology which is now increasingly affordable and user friendly.
Small touches such as fresh flowers or house plants bring the outdoors in and the smell of freshly brewed coffee can make your home feel inviting and authentic.
While selling you property may not be possible at the moment, now is the time to prepare for when things get back to normal, to give you a head start and boost the value of your home.
Details

Hits: 1736
Coronavirus Preparations – Robert Williams Estate Agents
17th March 2020
In these unprecedented and constantly changing circumstances we are trying to stay up to date and respond to the latest advice from Government, Public Health England and the Chief Medical Officer. Wherever possible we aim to continue to offer services, and support our clients needs. In order to achieve this we are incorporating the following measures:
Office coverage – We aim to keep our usual office hours and the office staffed during this time, but with staff members working from home as much as possible. All of our systems and phones are internet based allowing us to operate fully via remote working. This means we will be contactable in the normal way through our office numbers or by email.  We have already adopted the recommended measures to reduce risk within our office:
Ensure that staff understand their individual responsibilities and are not afraid to alert us to any developments in their personal circumstances.

Remind staff to wash hands in accordance with NHS Guidelines and use alcohol wipes to clean desks, keyboards, equipment and other surfaces regularly.

Keep alcohol gel on desks and promote regular hand washing.

Prevent staff from sharing phones and clean them with alcohol wipes regularly.

Wipe down office door handles, handrails and communal areas regularly.

Remain up to date on the latest guidance on sickness pay and Government support for financial disruption.

Where staff have an overseas holiday booked, ensure they are following the latest travel advice from the Foreign Office: gov.uk/foreign-travel-advice
Valuations – As it stands we are still able to visit properties to conduct valuations. If this situation changes or a client is unwilling for us to visit the property in person, we are able to offer valuations via video calling.
Marketing of properties for sale or to let – The majority of advertising of properties is online so we do not envisage this being affected.
Viewings —  At this stage it is impossible to predict but it might well be the case that it proves inappropriate or against Government instruction to be visiting homes for viewing.  We are currently continuing viewings upon agreement by the viewer and property occupants. If circumstances arise where we are unable to undertake viewings, we will look to mitigate by producing video walk rounds of properties we currently have on the market.
Sales progression — We will be able to continue in the normal manner and by remote working. The extent of operation of other parties (solicitors, mortgage companies etc.) will remain to be seen and we will keep our clients regularly updated with developments.
Rent collection – From a rent processing point of view we are able to operate from our office and remotely and do not envisage any difficulties in collecting and passing rents to landlords as normal. However, we may experience a higher than normal issue with tenants being unable to pay their rent due to being unable to work. We will deal with this on a per case basis and keep you informed as to the situation but expect we will need to take into account the exceptional circumstances.
Property inspections / move in / checkouts – As the situation develops it may become clear that we are unable to do visits to tenanted properties as normal. We have taken the decision to delay routine property inspections as they are non-essential. We will continue to undertake tenant move ins and checkouts wherever possible and will keep the Landlord informed of any situations arising with their property.
Property repairs – Our ability to undertake our normal service levels on repairs may well be affected by contractors being unable or unwilling to visit our tenanted properties. Reporting and recording of issues will not be affected as our staff are contactable if working from home. Non urgent repairs may be delayed, with more urgent ones we will do our best to resolve given the resources we have access to and government guidelines as to the health of our staff, contractors and tenants at the time.
Conclusion – At this time its difficult to tell exactly how our business will be affected but we hope that the above details provides some reassurance that we are well prepared. Please contact us if you any queries or concerns.
We wish everyone good health and look forward to getting back to normal as soon as possible.
Details

Hits: 1354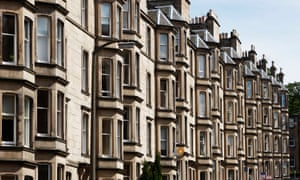 House prices have increased in every region in the UK for the first time in two years, as the Conservative party's election victory and a more settled economic outlook calmed buyers' nerves.
House price data compiled by the Land Registry showed average annual house prices increased by 2.2% in December, up from 1.7% in November.
The Office for National Statistics (ONS) said the pattern of falling house price growth since the 2016 EU referendum was reversed last summer in some regions in the north and east of England.
December was the first month since February 2018 that prices increased in all regions and countries.
The average UK house price hit £235,000, £5,000 higher than in December 2018.
David Westgate, the chief executive at Andrews Property Group, said: "For all regions to have delivered positive annual growth for the first time in nearly two years highlights just how resilient the UK property market has been against a backdrop of extreme political uncertainty."
London prices rose 2.3% year on year in December, which was the strongest rise since October 2017 and a second successive annual increase.
Figures last month revealed that prices increased after a surge in the sales of expensive homes in London's most sought-after districts. In the past year 185 £5m-plus mortgages were taken out by purchasers, according to figures from the Financial Conduct Authority.
The value of those mortgages was £9.7m on average and the total was £1.8bn, an increase of £200m on the previous year.
The ONS said: "Increased London house price growth may reflect a larger shift in the type of properties being sold than usual, with more sales of very high value properties."
Westgate said: "While the London figure may have been skewed slightly by sales of extremely high value properties, the capital as a whole appears to have rediscovered its mojo.
"There's every chance the rebound in sentiment in the capital will cause a ripple effect across the regions."
Howard Archer, the chief economic adviser to the EY Item Club, said the latest sales data from the Halifax and the Nationwide pointed to a further firming in house prices in January.
"Recent data and surveys suggest that the housing market is changing up a gear after a largely lacklustre 2019," he said.
"There is certainly a fair degree of evidence that the housing market has got an initial leg-up from increased optimism and reduced uncertainties following the decisive general election result as well as greater near-term clarity on Brexit, with the UK leaving the EU on 31 January with a deal."
The latest Bank of England data showed mortgage approvals for house purchases rose markedly in December to 67,241, the highest monthly level since July 2017.
Mortgage approvals in December were also most probably lifted by increased confidence and reduced uncertainty among buyers and sellers after the decisive general election result, said Archer.
Average house prices increased over the year in England to £252,000, up 2.2%, and increased by the same amount in Wales to £166,000. Average prices in Scotland were up 2.2%, to £152,000, and 2.5% in Northern Ireland.
In England, Yorkshire and the Humber registered the highest annual house price growth, increasing by 3.9% in the year to December. This was followed by the East Midlands, with a 2.8% increase.
The lowest annual growth was in the south-east, where prices rose by 1.2% over the same period. This was followed by the West Midlands, where prices increased by 1.4%.
Source: theguardian.com
Details

Hits: 2149
Q:  I'm confused – what's the difference between a solicitor and a conveyancer? I'm buying and selling, so which should I use?
Seeing as the legal process of buying and selling property is called conveyancing, it would make sense that it should be more appropriate to appoint a conveyancer, but there actually isn't all that much difference between a Conveyancing Solicitor and a Licensed Conveyancer, in that they are both regulated professionals specialising in the conveyancing process.
The main point of difference is that solicitors are qualified to degree level and will have spent a total of seven to eight years training in a variety of legal fields. Once qualified, they can choose to specialise in a specific area of law, for example property law, or they can practice in a wider range of areas. Licensed Conveyancers, however, are specialised in the conveyancing process and will have undergone a series of rigorous examinations to obtain their conveyancing qualifications.
So, a Licensed Conveyancer provides legal services related solely to property or land transactions, whereas a Conveyancing Solicitor specialises in conveyancing and property law, but could offer advice on a broader range of law matters and would be a more suitable choice of there are related issues, such as probate or divorce. If there are no related legal matters, then both have all the necessary legal expertise to handle your move.
It is worth mentioning that Licensed Conveyancers can act on both sides of a transaction, representing both the buyer and the seller, whereas a Conveyancing Solicitor isn't allowed – this is a controversial difference as a conflict of interests between parties is not uncommon so it is argued that one conveyancer cannot fairly represent both opposing sides.
One last point (one that makes no difference to you and I) is that they have different regulating bodies, both, however, with a similar Code of Conduct. Solicitors must be registered with the Law Society and are regulated by the Solicitors Regulation Authority (SRA), whereas Licensed Conveyancers are regulated by the Council for Licensed Conveyancers (CLC).
So, if there are no other legal matters related to your transaction, I recommend asking friends and family for their recommendations. If you can, try to get a no sale-no fee, fixed price deal as very often property transactions aren't simple and at least you'll know what you'll be paying, however much work is involved.