Latest News
Details

Hits: 1500
The UK property market is experiencing a record-smashing summer mini boom, with the number of sales agreed from mid-July to mid-August totalling more than £37 billion.
The post-lockdown surge in activity also saw the highest number of homes being put up for sale since March 2008, in contrast to the usual summer sales lull, according to Rightmove's monthly house price index.
Over the past 10 years, the average monthly fall in asking prices at this time of year has been 1.2 per cent, the property website said.
However, the new figures show asking prices up in 10 out of 12 regions, hitting record highs in seven areas as the exodus from urban centres continues.
In Scotland and the Midlands, asking prices are up 6.3 per cent year on year, while the rise in Wales is 5.8 per cent.
The London exodus
The report highlights a notable shift out of London and the South-East – the only two regions to see monthly price falls – as the possibilities of remote working and the post-lockdown desire for more space take hold. The two regions also saw the lowest annual rise in asking prices, with the London figure up two per cent to £629,000.
"More property is coming to market than a year ago in all regions, and at a national level the new supply and heightened demand seem relatively balanced," said Rightmove's Miles Shipside. "However, those expressing most desire to move on are unsurprisingly in London and its commuter belt.
"London has 69 per cent more properties coming to market, with the South-East at 60 per cent and the East at 56 per cent. With work and transport patterns potentially changing most around the capital, commuter belt properties need to have more appeal to prospective buyers than just proximity to a station."
Stamp duty holiday
This comes as buyer interest continues apace following the two-month property market lockdown hiatus, and also spurred on by the eight-month stamp duty holiday that was announced at the start of July.
The tax break is intended to help buyers who have taken a financial hit because of coronavirus and boost a market hit by lockdown.
Providing they complete before March 31 next year, buyers of homes priced up to £500,000 will pay no stamp duty, while those purchasing above that level stand to save up to £15,000 in tax.
The latest Rightmove statistics show sales agreed in the period rose 59 per cent year on year for homes at the top of the ladder, 38 per cent in the second stepper market, and just 29 per cent for first-time buyers, previously the strongest rung of the property ladder.
However, a report from the Royal Institution of Chartered Surveyors last week warned the boom could be relatively short lived, with the majority of estate agents in London predicting house price falls over the next year as jobs uncertainty bites once the Government's furlough scheme ends in October.
Source: www.homesandproperty.co.uk
Details

Hits: 1049

What is stamp duty?
Stamp duty land tax its proper name, is a tax paid by someone who purchases a property or piece of land in England or Northern Ireland – Scotland and Wales have their own systems. The tax is paid when the sale is completed and is based on the sum paid.
Prior to the financial statement, there were two different points at which stamp duty was payable, depending on whether you were a first-time buyer or a mover. For movers, stamp duty had to be paid on any property costing more than £125,000.
For first-time buyers there was no stamp duty to pay unless a property cost more than £300,000. If your first home cost more than £500,000 you paid the same as a mover but if it cost less than that, you only paid tax on the part of the price that fell between £300,000 and £500,000.
What has changed?
The starting threshold will be increased to £500,000 on all sales taking place before 31 March 2021. The starting rate above £500,000 will be 5% and will apply to the part of the sale up to £925,000.
The change will apply to second homes and additional properties. They attract a 3% surcharge, and this will still be in place, but buying property will now be cheaper for landlords.
Who will this help?
About half a million households will not pay the tax, according to analysis by the property firm Hamptons. It says 12% of sales are above £500,000 and these will also involve a saving but the biggest reductions in percentage terms will be at the lower end. A buyer moving to an £800,0000 home will see their bill cut in half, while someone paying £5m will get a reduction of less than 3%.
The tax is paid after a sale is completed, so anyone who is part-way through buying a property will benefit.
How much will I save?
At £250,000, a first-time buyer was already off the hook for stamp duty but a mover would pay £2,500. They will now pay nothing.
If you are a first-time buyer spending £495,000 on a home, you will not pay any tax now and stand to save £9,750; a mover spending the same sum would save £14,750. At £600,000, you will pay 5% on the portion above £500,000. Your bill will be £5,000 – £15,000 less than under the old rules.
An investor spending £250,000 on a property will save £2,500, while one spending £495,000 will save £14,750.
Why do this?
The housing market has a knock-on effect on other parts of the economy – as well as everyone employed in the sector, people moving house also support DIY shops and furniture shops. Estimates suggest moving house drives spending equal to about 5% of the property's value.
Will it work?
While some people are not moving because of immediate financial problems that will be solved by the cut, there will be many others who are staying put because they have lost their jobs, or are concerned about the outlook for the industry they work in. The cut may bring forward purchases but it may not stimulate many extra ones.
Previous holidays have focused on first-time buyers and do not seem to have led to a surge in sales.
What will happen to house prices?
The chancellor mentioned that prices had fallen since the crisis and talked about taking away uncertainty for people, so the move seems designed to support values. Some of the money saved by buyers could go towards their offer for a property and lead to increases in parts of the country where the market is busy. The fact that landlords and investors will also get a tax cut will make this more likely than if it had only applied to homebuyers.
Typically, the largest increases come in the run-up to a stamp duty holiday ending, when people are keen to take advantage of the tax break while it lasts, so we could see a bubble next spring.
How much would I normally pay?
Under the old rules a mover would pay 0% on the first £125,000, 2% on the next £125,000, 5% on the next £675,000, 10% on the next £575,000 and 12% on anything above £1.5m.
On all purchases there is a surcharge if it is a second home.
Source: https://www.theguardian.com/
Details

Hits: 1356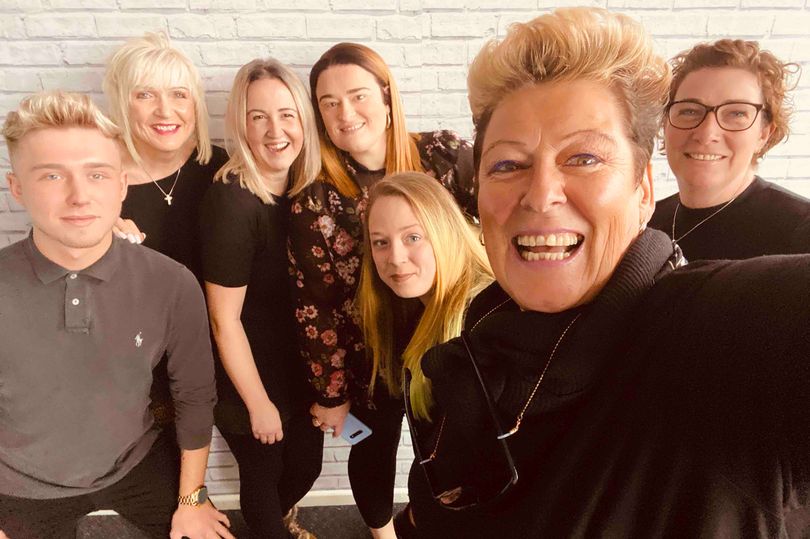 Robert Williams Estate Agents were very pleased to be able to help The Hair @ The Academy team to find their new hair studio in The Cornerstone in Kimberly Road.
Robert was instructed to sell this iconic building by another charity, The Isca Church and all parties were delighted that it was bought by another very deserving charity business.
Mary Pugsley OBE has had previous close connections with our agency and since it was revealed that the Exeter Royal Academy for Deaf Education was relocating to Exmouth, we have been keen to help The Hair Academy find suitable alternative accommodation.
The first time Mary visited Cornerstone, she knew what an excellent home it could become for the new hair academy, but, as both the sellers and buyers were charities, there were a number of hoops to jump through.  The Weavers, Fullers and Shearman Charity carried out the due dilligence of the purchase and several contractors and surveyors visited the buiding, whilst Mary carried out all the costings.  Each party was delighted when contracts were exchanged and now the refurbishment work is well underway.
Robert Williams and Mary worked closely to get this deal over the line, and we are both looking forward to seeing the new studio and raise a glass to both charities and everyone involved when it opens for business.
Details

Hits: 7599

In the current market properties are moving quickly. Avoid missing out by setting up alerts on Rightmove and other portals to make sure you know about a property as soon as it is available. Also keep in touch with the Agents that sell the type of properties you are interested in, they may me able to give you the 'heads-up', before the property goes onto the market. Happy house hunting!
Details

Hits: 1067
Buying and selling properties has been put on hold as the government urges Britons to stay at home. How can you prepare your home to sell after the coronavirus lockdown is lifted?
The coronavirus crisis has caused huge disruptions for those hoping to buy or sell a property. While we have been asked to stay home as much as possible, you can start to prepare your home to be put on the market after the lockdown. Here are some top tips to help homeowners improve their property now.
1) Research your local housing market
Do your homework on what the value of your home should be. Many of the leading property sale websites (e.g. Rightmove) have information on previous house sales on your street or in your area. Take note of comparable properties, square footage, number of bedrooms and outdoor space. 
At Robert Williams our experienced valuers can help you discover the accurate value of your property without visiting in person. Our video valuation service enables is completely free and with no obligation. We will arrange for you to show us around your property using a video call, and we will then utilise our industry experience and comparable tools to provide you with an accurate valuation.
2) Select an agent
With the restrictions in place at the moment, the chances are you'll have the time to do your research to find the agent who will be best for you. We recommend asking your friends and family for recommendations as well as looking at online reviews (e.g. Google, Facebook).
3) Choose a Solicitor/Conveyancer 
Again it is a good idea to go on a recommendation of a friend or loved one and ensure that the solicitor will give you a personalised service at a competitive price. Selling your home and moving is a busy and often stressful time and your solicitor is there to help you navigate through the process, and give you peace of mind that you are getting the best possible service. At Robert Williams we do not push you towards an in-house conveyancing service or take commission for solicitor referrals. We will only refer you to experienced local companies with whom we work with regularly.
First impressions mean everything to homebuyers and now is the time to tackle those manageable DIY projects and other jobs that you have been putting off. A fresh coat of paint and a presentable exterior are invaluable to make a good first impression on buyers.
Perhaps it's also a good time for a clear-out. Getting rid of unnecessary clutter can make a property feel more spacious. Also when it does come to viewings, don't let dirty floors, dust or animal odours put off prospective buyers. 
5) Stage your home
Research shows that staging your home can help to sell it faster and at a higher sale value. The good news is that staging is easy and affordable to do. Ensure the entrance to your property is smart and welcoming from the front garden through to the reception area. You may be able to improve the lighting in those dingy areas or add some 'wow' features, e.g. using smart home technology which is now increasingly affordable and user friendly.
Small touches such as fresh flowers or house plants bring the outdoors in and the smell of freshly brewed coffee can make your home feel inviting and authentic.
While selling you property may not be possible at the moment, now is the time to prepare for when things get back to normal, to give you a head start and boost the value of your home.