Latest News
Details

Hits: 1520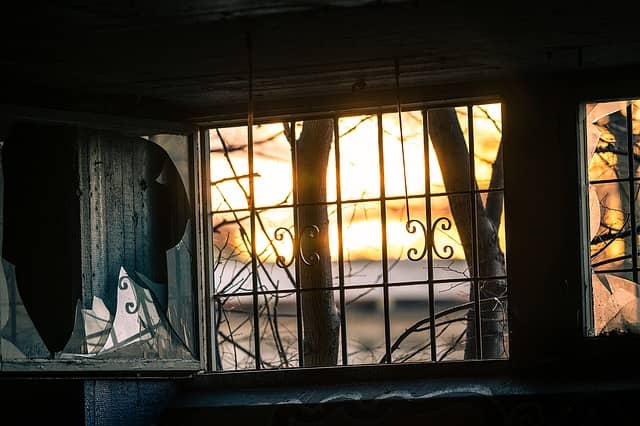 Neither a landlord nor a tenant want deposit disasters. It's time consuming, often stressful and can be expensive for all involved to resolve.
A recent report shows deposit disputes have been at their highest since 2007. Neither tenant nor landlord have to experience these issues.
Experienced, local lettings teams like ours are a easy solution to avoiding disputes such as these in the future. We have been doing just this, day in, day out for years and that level of experience ensures you're in safe hands. It is very rare for us to come across an issue we haven't met before and dealt with successfully.
Consistency of staff ensures a supportive environment for landlords and tenants. We are able to be there for as long as you are a tenant or for as long as you own the property. It's not just a short term project for us either.
Our lettings department here in Exeter is peopled with locals; we live here and know the area. We aren't in a centralised overseas call centre, as in some other businesses.
Choose the right agent and avoid a deposit disaster.
Thanks for reading and if you have any property related questions please don't hesitate to get in touch with us – we'd love to help you.
Oliver
PS: If you want to let your property quickly, professionally and cost effectively call me and our team on 01392 204800 or email: lettings @robertwilliams.co.uk for friendly expert advice.
Details

Hits: 1519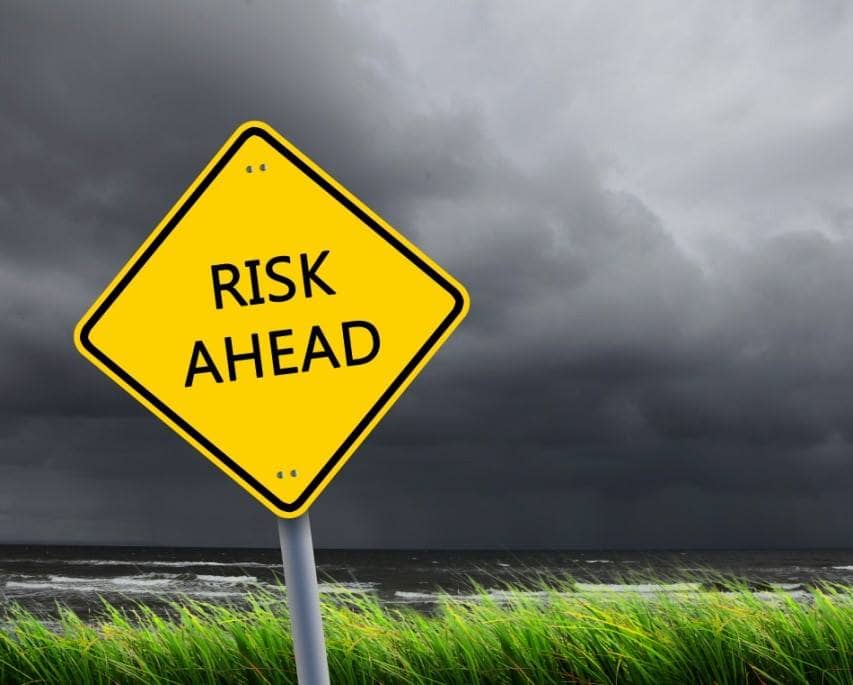 Smart investors are keen to snap up bargains, and the buy to let market remains active. However, whilst it is tempting to go out and buy, buy, buy – a word of caution, because it might not be so easy to let, let, let.
Finding a tenant is only one aspect of the venture which some landlords feel can be done independently of a lettings agency. However, we often hear sob stories from new landlords who tried to go it alone - with disastrous consequences.
For example, according to the National Landlords Association, some 50% of landlords have had a property abandoned by a tenant. This usually follows at least one month of rent arrears and can also include substantial repairs bills and cleaning costs, and arrears of electricity, gas and water, which may have accrued without the landlord's knowledge. So the issue of credit referencing and deposit protection becomes an issue.
Then there is the problem of possession. You can't just reclaim the property, as the tenants are unlikely to have formally relinquished their occupation. So despite having an empty property, you could still have to gain formal possession through the courts. This can take months and be expensive, especially when compounded with rent arrears and a period of vacancy. And if you re-let the property illegally you can be fined up to 25% of the property's open market value!
As you might expect from the above, most experienced landlords choose to employ lettings specialists such as ourselves to manage their investment - as well as simply finding a tenant. This is due to the fact that our lettings team have many years of experience and therefore will be able to give reliable advice and avoid stressful situations.
Details

Hits: 2582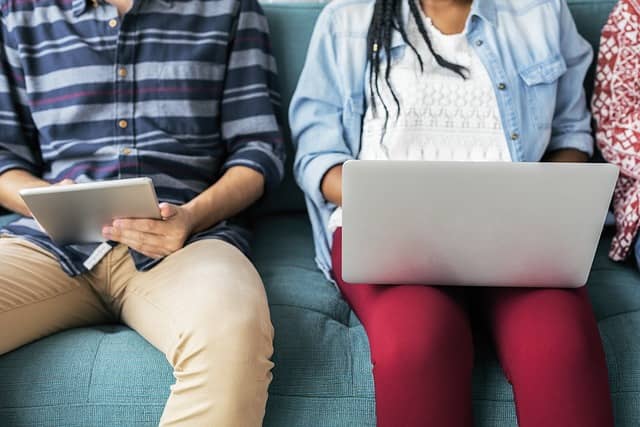 Q. As an estate agent, what advice would you give someone who is just starting their search for a new home?
A. The first thing I would say is that if you are serious about moving, and you have the necessary funds at your disposal, then you can start your property search. However, due to the current market there is a slight shortage in 3-4 bed properties as more people are upsizing rather than downsizing.
It is important that you first of all define precisely what sort of property you are looking for. This may sound like common sense, but without a very clear idea of what you want, you could be about to waste a great deal of time and effort – and not all of it your own, either!
So, list the key features of your perfect home – the number of bedrooms, the location, the style, etc, etc. It can also help to divide these features into the absolute "must-haves" and those which, while desirable, aren't complete deal-breakers.
That done, it's on to the actual house-hunting. These days, the majority of people start their search online – but having said that, many properties will sell before showing on portals such as Rightmove, so it's always best to speak to an agent about what they have available. Some sellers choose to keep their property offline; this means that unless you speak to an agent you won't even know about it. Don't restrict your search to online properties as you may lose out!
Before deciding which properties you want to view, read the details carefully to make absolutely sure whether they meet all your essential points. If you live close by, hop in the car and take a drive past, to get an initial impression. Alternatively, you can check out the area online, using tools like Google Streetview and UpMyStreet, which has lots of useful information about things like schools, etc. However, be careful as Google Streetview is often out of date so just to be on the safe side give the agent a call for the full details.
When it comes to making arrangements to view, don't try to see too many properties in one go. You'll only wear yourself out. Also, draw up a handy checklist of the features you're looking for, together with a list of questions to ask the vendor (or the agent, if it's an accompanied viewing).
Finally, be patient. While a degree of compromise is almost always necessary, never make an offer simply because you are "tired of looking." You'll regret it in the long run!
Details

Hits: 2208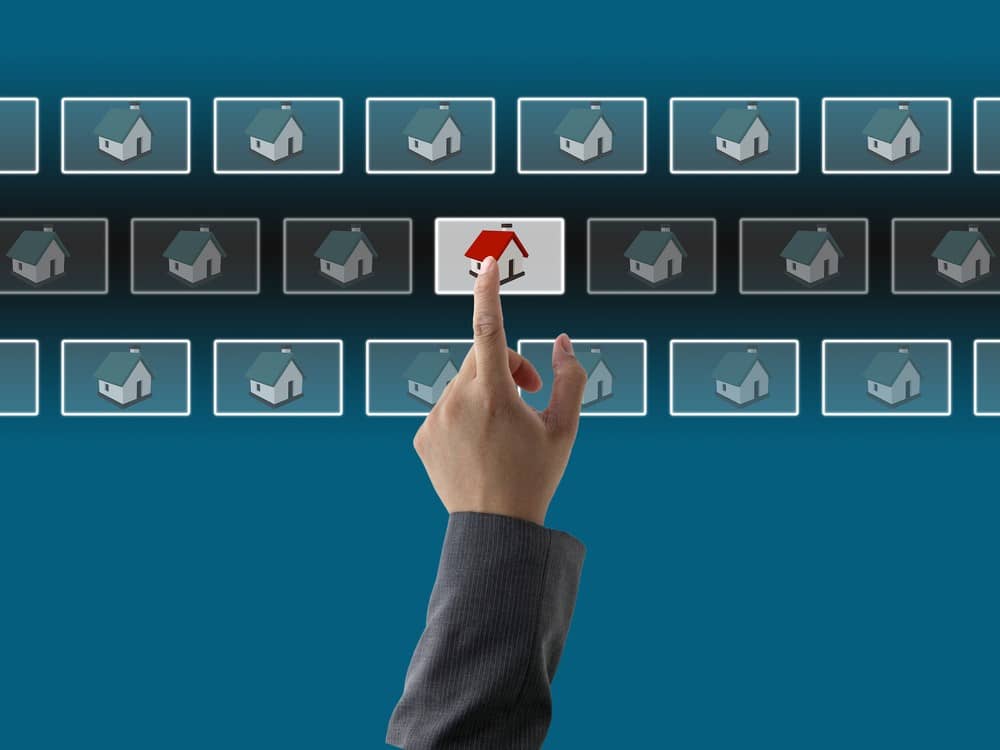 It would not be unreasonable to assume that as a property comes on the market, the instructed estate agent will post the property details on various property portals and wait for the enquiries to roll in. 
However, this approach is somewhat simplistic! We take a much more strategic and proactive approach to handling new buyer enquiries. There is a fallacy surrounding adverts in that many people think that a property sells as a direct result of the publication of its corresponding advertisement. This is simply not true in most cases. 
In fact, the overwhelming majority of buyers who enquire about a specific property do not go on to buy it, but buy something else instead. This is because only limited information can be conveyed in an advertisement, such as price, location, accommodation and condition. Yet the decision to buy is usually much more complex, and is something that cannot adequately be assimilated until the property is actually visited. 
So whilst it is important to choose an agent that advertises extensively (eg, we feature our clients' properties on a number of portals including Rightmove, Zoopla and Prime Location), it is more important to choose an agent who knows what to do with an enquiry than simply putting the buyer on a mailing list! 
A good agent will use good ads to attract buyers, and then use their skill, training and judgement to help the buyer identify the right property – which in all probability will not turn out to be the one about which they enquired. This effective method is one of the reasons why we enjoy such an excellent ratio of new applicants to sales agreed, which is of course to our clients' substantial advantage. 
Why not join them? Please feel free to call 01392 204800 now to arrange a confidential appraisal so that we might provide you with highly relevant strategic marketing proposal.
Details

Hits: 6016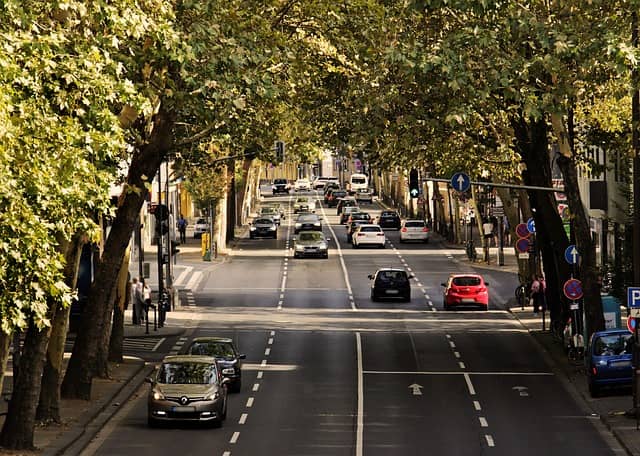 Everyone's heard that the three most important things to consider when buying real estate are "location, location, location"…
It's true enough. Location matters. Location affects the value. Location affects how easy it is to re-sell. Location affects the enjoyment of the property (depending on a person's tolerance levels). In a perfect world, everyone would live on a quiet, dead-end street, with professionally landscaped gardens, and friendly neighbours.
But that's just not the case…
There are homes on main roads. And people buy them and live in them. Yet, pretty much anyone you ask will say, "You shouldn't buy a house on a main road." But, maybe you should…
Where Do You Draw The Line?
What is a "main road"? That definition is totally subjective, and relative to any particular area. You could say that a main road is one that has double yellow lines. But it could be a road without double yellow lines, and is just one the busiest roads in town. Maybe it isn't even technically a "main" road, but people use a particular street in town as a common cut through, or short cut. The point is, in whatever area or town or village you are considering buying, there are going to be roads considered "main", or "busy" roads, by the people in the area.
And it matters. How the people in town perceive a location is what ultimately affects the desirability and value of a property.
But, that doesn't mean you should overlook a perfect house for you, just because the majority of people swear they would never buy a house on a main road. The double yellow lines shouldn't be the determining factor in where you draw your own personal lines about whether you should buy a house on a main road. The only thing that really matters, is whether or not you are comfortable with the location.
Ignore The Stigma
People in general give homes on main roads a bad rap. And it might even seem like most estate agents agree that you shouldn't buy a home on a main road. But most estate agents don't entirely feel that way. There's a person for every home. And a home for every person. Agents may "agree" with you if you bring up the topic, and suggest that you shouldn't buy a home on a main road…
But that's in part because if someone can afford a house in a better location that meets their wants and needs, then sure, it is "better" to buy a house that is not on a main road.
It's also because when you say something like that to an agent, they're probably just agreeing with you in the sense that they're listening to your preferences, and respecting your point of view. If they sense you're saying you don't want to live on a main road, they're "agreeing" with what you say you want. But not necessarily agreeing with the statement overall. In fact, a really good estate agent will also probably suggest looking at a house on a main road to you, once they get a handle on your likes and dislikes, and your overall financial ability versus the options available to you.
So, while you might feel like everybody and their brother (you included) believe that buying a house on a main road is a bad choice…ignore that. At least enough to consider some of the benefits buying a house on a main road might have for you.
Get A Bigger And Better House For Your Money
The biggest reason you might want to consider a house on a main road is that you will get more house for the money than you would if you spent the same amount on a house in a neighbourhood. There's no absolute percentage less that a house should be worth on a main road. Be careful if you see some offhand advice that suggests you should offer 10%-20% less than an equivalent home on a side street. There are too many factors to say that. But the bottom line is that you should expect to get more for less. And it should be a good amount less. If it's just a few thousand pounds less, then you would be better off going after a house on a side street, if they are similar in size and condition. The difference in savings for a few thousand mortgaged pounds is so insignificant.  
But Do Keep In Mind…
There's nothing "wrong" with buying a house on a main road, if you are fine with the location. But do keep in mind that when you go to sell the house, not every buyer will be ok with the main road. It will limit the pool of buyers who will consider your home. Don't worry about that. There will be someone who will see and appreciate that what you have to offer is bigger and better than what they can otherwise get. Just don't forget that you need to account for the main road location when pricing against other homes.
The biggest concerns and complaints about homes on main or busy roads are:
The noise from traffic (but most people do get used to it…)
It can be tough pulling out of the driveway
Not as easy to be "neighbourly" (which can be a benefit, if you aren't into being neighbourly…)
Pro Tip…
If you can find a home located on the corner of a side street, but located on a main road, you can get the best of both worlds…Buy a bigger, better house than you could otherwise, while getting the benefits of the side street. Not something you can necessarily bank on finding, but this is a great find if you are considering houses on main roads. Don't overlook the opportunity!
To Tie This All Up…
"Location, location, location" certainly means a lot. And many people tend to look at homes on main or busy roads as less desirable, or something to outright avoid. But don't let that get in the way of finding and getting the best home for your wants and needs. What other people tend to think is not as important as what you think. Hopefully this gave you some food for thought. In the least, take this all as "permission" to go after the house of your dreams if it happens to be on a main road.