Latest News
Details

Hits: 2453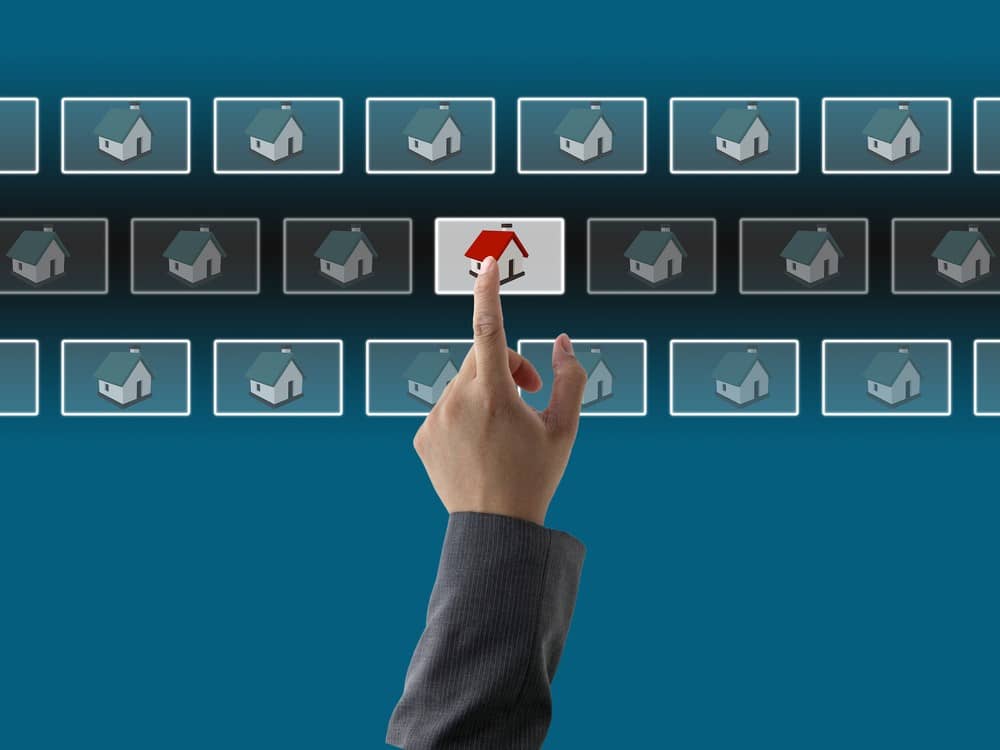 It would not be unreasonable to assume that as a property comes on the market, the instructed estate agent will post the property details on various property portals and wait for the enquiries to roll in. 
However, this approach is somewhat simplistic! We take a much more strategic and proactive approach to handling new buyer enquiries. There is a fallacy surrounding adverts in that many people think that a property sells as a direct result of the publication of its corresponding advertisement. This is simply not true in most cases. 
In fact, the overwhelming majority of buyers who enquire about a specific property do not go on to buy it, but buy something else instead. This is because only limited information can be conveyed in an advertisement, such as price, location, accommodation and condition. Yet the decision to buy is usually much more complex, and is something that cannot adequately be assimilated until the property is actually visited. 
So whilst it is important to choose an agent that advertises extensively (eg, we feature our clients' properties on a number of portals including Rightmove, Zoopla and Prime Location), it is more important to choose an agent who knows what to do with an enquiry than simply putting the buyer on a mailing list! 
A good agent will use good ads to attract buyers, and then use their skill, training and judgement to help the buyer identify the right property – which in all probability will not turn out to be the one about which they enquired. This effective method is one of the reasons why we enjoy such an excellent ratio of new applicants to sales agreed, which is of course to our clients' substantial advantage. 
Why not join them? Please feel free to call 01392 204800 now to arrange a confidential appraisal so that we might provide you with highly relevant strategic marketing proposal.
Details

Hits: 8018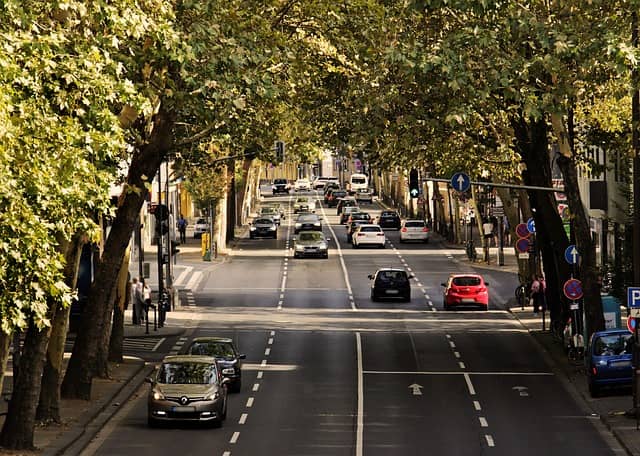 Everyone's heard that the three most important things to consider when buying real estate are "location, location, location"…
It's true enough. Location matters. Location affects the value. Location affects how easy it is to re-sell. Location affects the enjoyment of the property (depending on a person's tolerance levels). In a perfect world, everyone would live on a quiet, dead-end street, with professionally landscaped gardens, and friendly neighbours.
But that's just not the case…
There are homes on main roads. And people buy them and live in them. Yet, pretty much anyone you ask will say, "You shouldn't buy a house on a main road." But, maybe you should…
Where Do You Draw The Line?
What is a "main road"? That definition is totally subjective, and relative to any particular area. You could say that a main road is one that has double yellow lines. But it could be a road without double yellow lines, and is just one the busiest roads in town. Maybe it isn't even technically a "main" road, but people use a particular street in town as a common cut through, or short cut. The point is, in whatever area or town or village you are considering buying, there are going to be roads considered "main", or "busy" roads, by the people in the area.
And it matters. How the people in town perceive a location is what ultimately affects the desirability and value of a property.
But, that doesn't mean you should overlook a perfect house for you, just because the majority of people swear they would never buy a house on a main road. The double yellow lines shouldn't be the determining factor in where you draw your own personal lines about whether you should buy a house on a main road. The only thing that really matters, is whether or not you are comfortable with the location.
Ignore The Stigma
People in general give homes on main roads a bad rap. And it might even seem like most estate agents agree that you shouldn't buy a home on a main road. But most estate agents don't entirely feel that way. There's a person for every home. And a home for every person. Agents may "agree" with you if you bring up the topic, and suggest that you shouldn't buy a home on a main road…
But that's in part because if someone can afford a house in a better location that meets their wants and needs, then sure, it is "better" to buy a house that is not on a main road.
It's also because when you say something like that to an agent, they're probably just agreeing with you in the sense that they're listening to your preferences, and respecting your point of view. If they sense you're saying you don't want to live on a main road, they're "agreeing" with what you say you want. But not necessarily agreeing with the statement overall. In fact, a really good estate agent will also probably suggest looking at a house on a main road to you, once they get a handle on your likes and dislikes, and your overall financial ability versus the options available to you.
So, while you might feel like everybody and their brother (you included) believe that buying a house on a main road is a bad choice…ignore that. At least enough to consider some of the benefits buying a house on a main road might have for you.
Get A Bigger And Better House For Your Money
The biggest reason you might want to consider a house on a main road is that you will get more house for the money than you would if you spent the same amount on a house in a neighbourhood. There's no absolute percentage less that a house should be worth on a main road. Be careful if you see some offhand advice that suggests you should offer 10%-20% less than an equivalent home on a side street. There are too many factors to say that. But the bottom line is that you should expect to get more for less. And it should be a good amount less. If it's just a few thousand pounds less, then you would be better off going after a house on a side street, if they are similar in size and condition. The difference in savings for a few thousand mortgaged pounds is so insignificant.  
But Do Keep In Mind…
There's nothing "wrong" with buying a house on a main road, if you are fine with the location. But do keep in mind that when you go to sell the house, not every buyer will be ok with the main road. It will limit the pool of buyers who will consider your home. Don't worry about that. There will be someone who will see and appreciate that what you have to offer is bigger and better than what they can otherwise get. Just don't forget that you need to account for the main road location when pricing against other homes.
The biggest concerns and complaints about homes on main or busy roads are:
The noise from traffic (but most people do get used to it…)
It can be tough pulling out of the driveway
Not as easy to be "neighbourly" (which can be a benefit, if you aren't into being neighbourly…)
Pro Tip…
If you can find a home located on the corner of a side street, but located on a main road, you can get the best of both worlds…Buy a bigger, better house than you could otherwise, while getting the benefits of the side street. Not something you can necessarily bank on finding, but this is a great find if you are considering houses on main roads. Don't overlook the opportunity!
To Tie This All Up…
"Location, location, location" certainly means a lot. And many people tend to look at homes on main or busy roads as less desirable, or something to outright avoid. But don't let that get in the way of finding and getting the best home for your wants and needs. What other people tend to think is not as important as what you think. Hopefully this gave you some food for thought. In the least, take this all as "permission" to go after the house of your dreams if it happens to be on a main road.
Details

Hits: 2404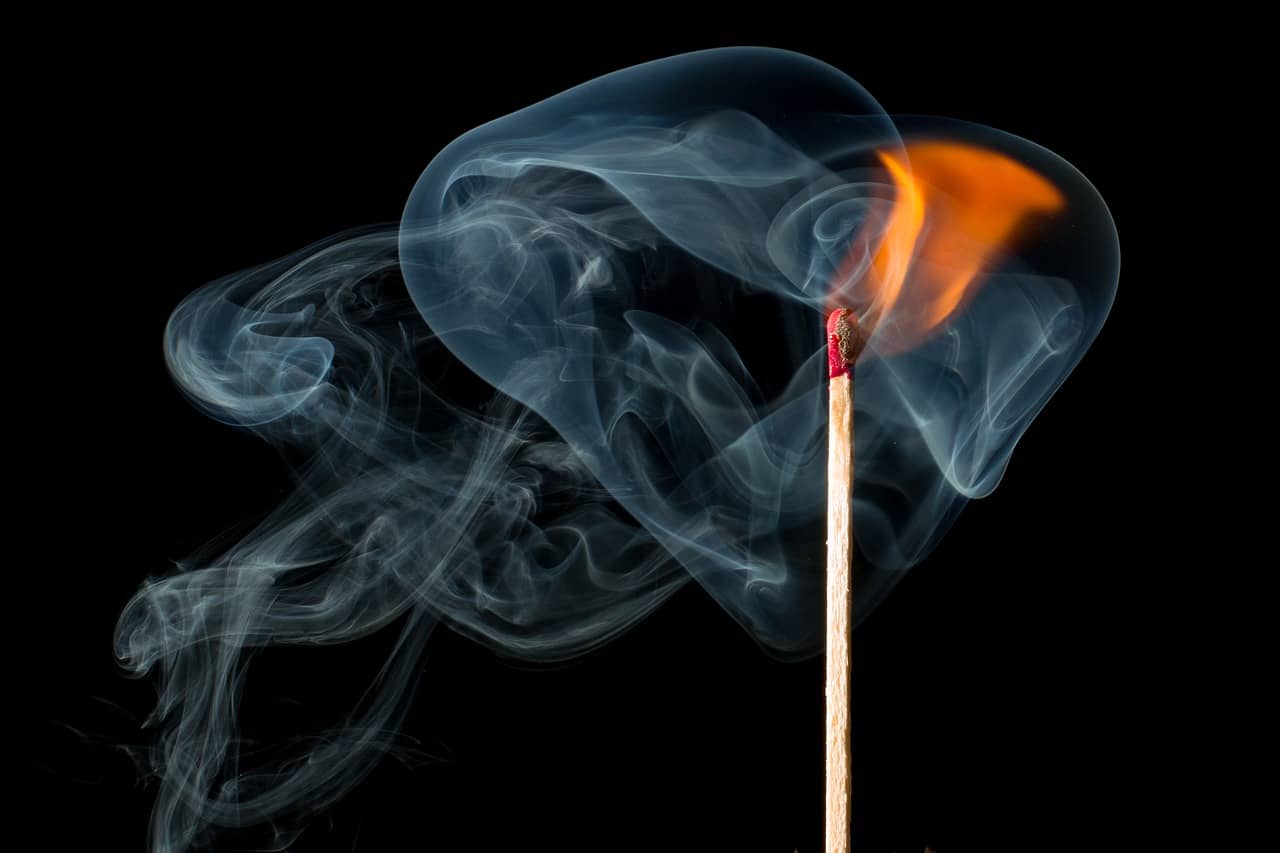 Are you a landlord, do you have a suitable procedure in place that ensures you do not fall foul of this? For some free help and advice feel free to call us, we are here to help.
Three years ago, this awful story broke on Landlord Today:
A landlord in Bolton, Lancashire, has been fined £1,500 at Bolton Magistrates Court after a fire at one of his properties resulted in the death of a 49-year-old father of two.
Following the blaze, fire inspectors and the local council visited the property and discovered a number of fire safety breaches. 
The smoke alarm had been turned off by a previous tenant, so they could smoke in the property, whilst the back-up alarm system which relied on battery power had run out.
The court heard that there was no suggestion that landlord Andrew Turnstall had turned the alarm off himself, but that it instead represented a lack of management.
Turnstall also admitted to not servicing a fire extinguisher and not having a fire blanket in the flat.
Catherine Waudby, prosecuting on behalf of Bolton Council, said: "During the inspection a number of contravention of the regulations were noted in both the common parts and the flats.
"Whilst it is appreciated that some of these will have been caused by tenants or visitors, the number of issues identified at the property, particularly those relating to fire safety, clearly suggests that the level of management was not to a satisfactory standard and had resulted in a number of contraventions."
https://www.landlordtoday.co.uk/breaking-news/2016/2/lancashire-landlord-fined-after-fatal-blaze?fbclid=IwAR17Rzz4ghBemYp-rkXYa5Vj0Eu3hPSVnpJZjncHeUWS7xtNcgHZV2jYYGU
Image by HG-Fotografie on Pixabay
Details

Hits: 3815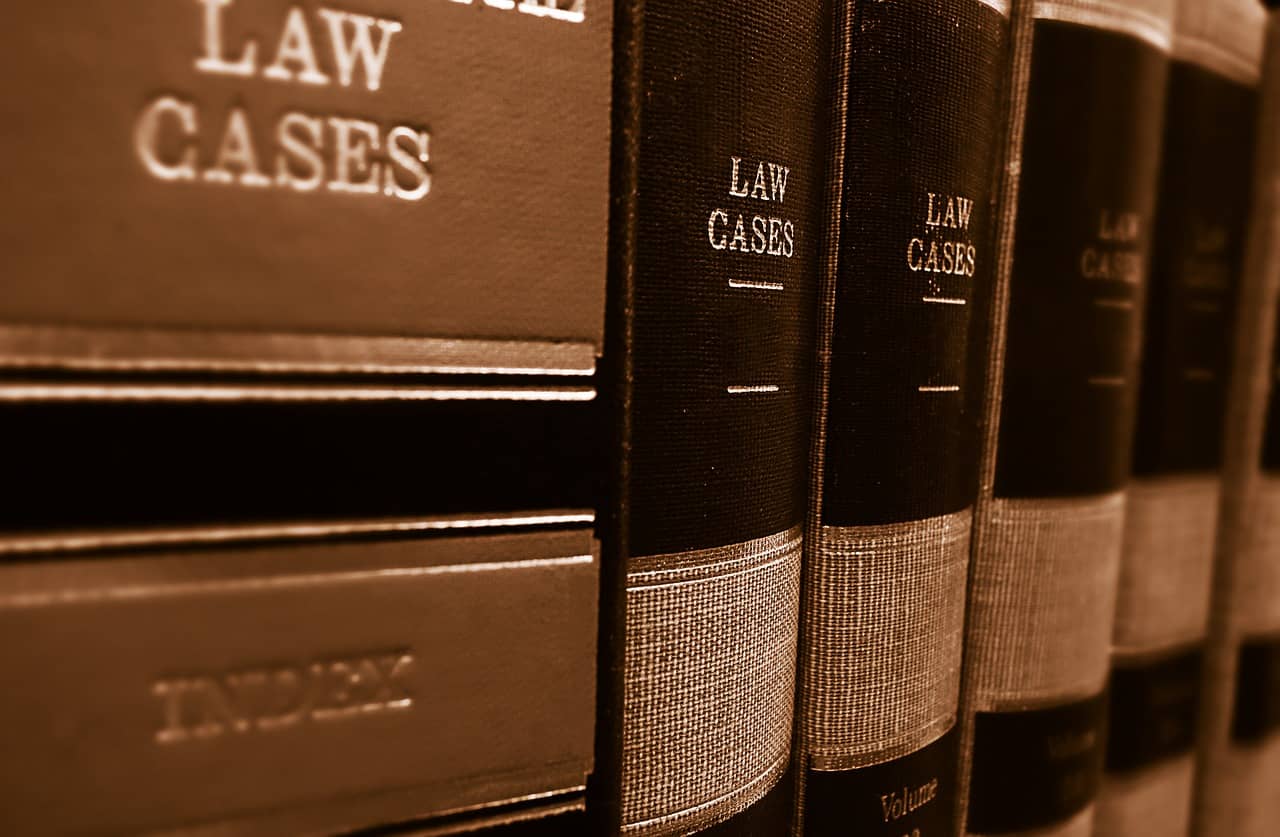 Have you been left behind by the myriad of new and changing legislation for LANDLORDS?
Are you confident that you are not leaving yourselves open to problems? getting your property back, substantial fines or at worst a prison sentence!
We have devised this quick on line questionnaire that will let you know how up to date you are.
Answer these quick & easy twenty questions and we will evaluate the risks and send you a personalised report.
Details

Hits: 3240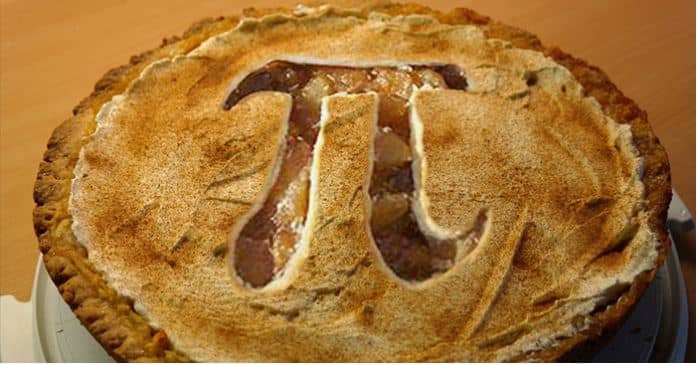 For whatever reason, most of us are aware of "Pi".
Mostly we just think of it as that number that goes on and on forever, with no end or solution. And we just know it as 3.14.
When and why do we learn about it in life? What good does it ever do us?
There's certainly a lot more to it…
For instance, it's a "constant" ratio in circles. And, it's an "irrational" number. They teach us that, too. Maybe that stuff sticks with us. Maybe not.
For most of us, just knowing the 3.14 part is good enough. There's no need to think about it much beyond that. Pi probably isn't going to affect you or me one way or another in life…
But…there is a rather "constant" and "irrational" number in property that does affect many people. And most people never learn about it in life…at least until they want to put their home up for sale.
That number is the marketing price of a home…
It's a "constant" in the sense that almost every homeowner wants the marketing price of their home to be a much bigger number than it should be.
It is also a "constant" thing that estate agents have to help clients understand, and even come to terms with.
But many homeowners disregard what estate agents explain, and list their home for an "irrational" number, which is too high.
Which then creates an unsolvable problem (much like Pi is)…
Listing a home for too high of a price, typically makes the process of selling a home go on, and on, and on. Forever. With no end…(also much like Pi is).
But, unlike Pi, proper marketing prices for homes are not unsolvable. There's a rational number for every individual home on the market.
No, it isn't necessarily easy to figure out. But it doesn't take a mathematician. It takes an estate agent who knows how to analyse where the house should be priced and positioned within the current market. And, it takes an agent who knows how to explain it well, so that their client doesn't decide to go on for too high of a price.
Not all agents can or do these things well. Which is why "irrational" pricing is a "constant" problem so many owners struggle with.
When selling your home, it's important to find an agent who prices homes perfectly. Not too high… but also, not too low. It's a fine balance that needs to be struck.
So, when it comes time to put your home up for sale, it's important that you or your agent finds, and understands, the most rational number to list your home for on the market.